Elinchrom ELM8 is een krachtig LED-licht gebouwd voor professioneel gebruik. Zeer robuuste constructie en waterdicht volgens IP54 maakt de ELM8 de juiste keuze voor veeleisende fotografen. Elinchrom Q-mount biedt toegang tot het grootste assortiment lichtvormers op de markt.
ELM8 LED-LAMP

ELM8 LED-LAMP

De Elinchrom ELM8 is de gegeven keuze van fotografen door fotografen die willen aanvullen met LED-verlichting voor film en foto. Klein, krachtig en robuust, de ELM8 is het meest veelzijdige LED-licht op de markt.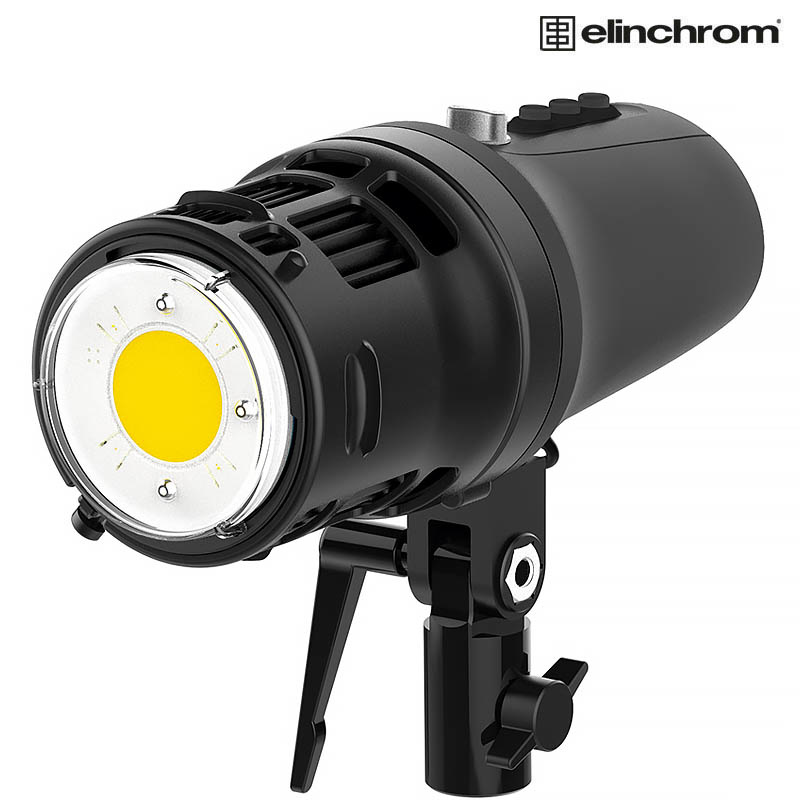 EENVOUDIG IN GEBRUIK

ELM8 is ontworpen om de fotograaf volledige creatieve vrijheid te geven door zijn compacte formaat en intuïtieve ontwerp.

De helderheid die maximaal een indrukwekkende 8000 Lumen produceert, kan rechtstreeks op het apparaat of via de afstandsbediening van Skyport worden geregeld.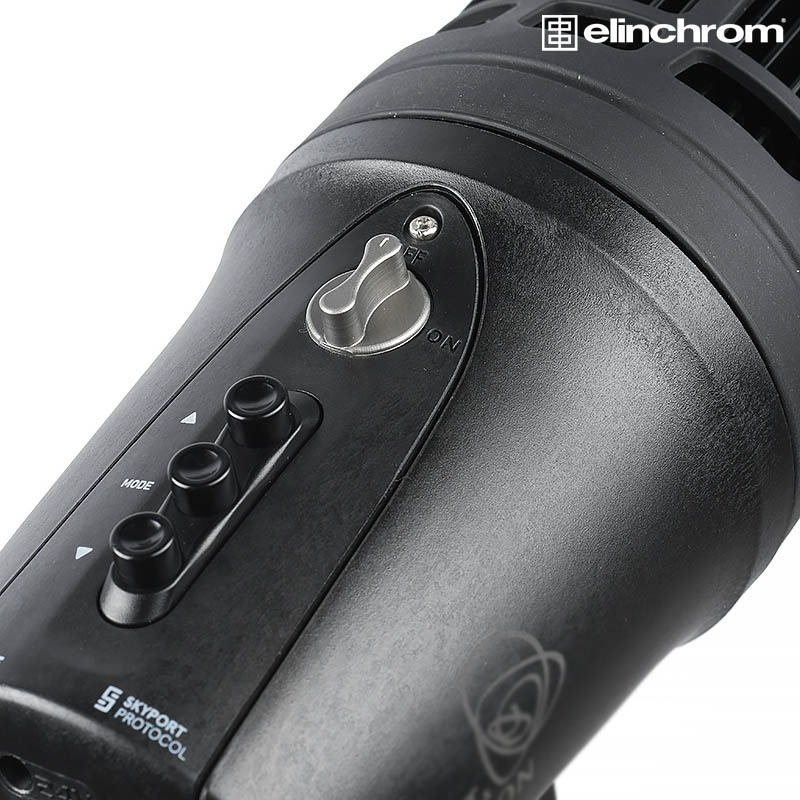 GROTE KEUZE AAN LICHTVORMERS

Elinchrom Q-lichttransformatoren worden rechtstreeks op de ELM8 gemonteerd en geven via de Q-adapter toegang tot de grote selectie softboxen en reflectoren van Elinchrom. 
Via Elinchrom Modifier Interface kunnen Fresnel-lenzen, staldeuren, gelhouders en diffusers worden gemonteerd.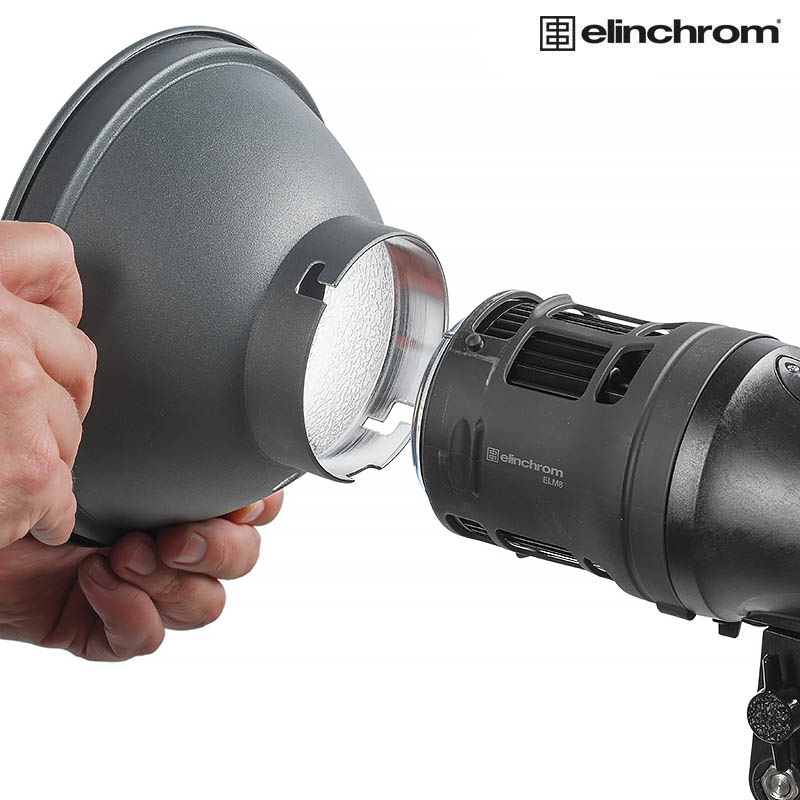 VOLLEDIGE CONTROLE

Een duidelijk display geeft de fotograaf volledige controle over de levensduur van de batterij voor de ingestelde helderheid. De ingebouwde batterij biedt een volledige gebruiksduur van 50 minuten bij 8000 lumen. Opladen naar volledig batterijvermogen duurt slechts 120 minuten.

GEBOUWD VOOR PROFESSIONEEL GEBRUIK

Het super compacte formaat en de solide constructie maken van de ELM8 een bepaalde keuze voor veeleisende gebruikers. De metalen standaard heeft een beugel voor paraplu en een veiligheidslus bij het monteren van het armatuur op hoge standaards enz.

IP54 WATERDICHT

ELM8 is geclassificeerd voor IP54, waardoor het geschikt is voor het Nederlandse klimaat. Geen regen of vuil is een probleem en de ELM8 is getest voor gevallen tot 1 meter. 
Met andere woorden, gebouwd voor professioneel gebruik!
KENMERKEN
Centraal geplaatste LED zorgt voor geweldige lichtstroom met lichtvormende accessoires zonder ongewenste schaduweffecten
Elinchrom Q-mount geeft toegang tot een zeer groot accessoireprogramma via Elinchrom Q-adapter (extra tbh) en Elinchrom Modifier Interface (extra tbh)
Standbeugel met geïntegreerde parapluhouder, veiligheidslus en aangepast voor hand-held verlichting. De standaardbeugel kan ook worden losgemaakt van de armatuur, goed voor gebruik met de Q-adapter
Krachtige geïntegreerde batterij met een gebruiksduur van ongeveer 50 minuten bij 8000 lumen
Continue gebruikstijd met ELM8 aangesloten op 220V stopcontact
Eenvoudige helderheidsregeling rechtstreeks op het apparaat of via Skyport-afstandsbediening (extra TB)
Zeer robuuste constructie aangepast voor professioneel gebruik. Bestand tegen schokken en IP54 waterbestendigheid. 
Ideaal voor gebruik buitenshuis onder alle weersomstandigheden
TECHNISCHE SPECIFICATIES
CRI 93 (kleurweergave-index)
TLCI 94 (Consistentie-index televisie-verlichting)
Kleurtemperatuur 5600 K
LUX (met Fresnel) 16320 op 1 m
Helderheid 8000 lm (hoog), 4000 lm (gemiddeld), 2000 lm (laag)
Lichthoek 120 °
Waterbestendigheid IP54
Geteste valhoogte Tot 1 m
Bedrijfstijd 50-245 min
Gewicht 1,2 kg
Oplaadtijd 2 uur (volledig opgeladen)
Afstandsbediening bereikt 100 m
Afmetingen (L x B x H cm) 20,5 x 9,6 x 9,6 (incl. Batterij)
AFSTANDSBEDIENING
Omvang 100 m
Radiobesturing - Skyport-protocol
20 frequenties / 4 groepen
Afstandsbediening is beschikbaar als optioneel accessoire