Welcome!
We temporarily made a small change in the openings hours of our showroom : Monday thru Friday from 9:30- 16:00u  
If you are not able to come by during our regular opening hours we can always set an appointment for an evening or a Saturday. 
To make an appointment you can phone us: 075-6841742 or mail us at: [email protected]
Of course we can also make a Skype appointment if you prefer to stay at home.


Adjusted opening hours public holidays 2021
Good Friday        02-04-2021 Closed
Easter Monday     05-04-2021 Closed
Kingsday             27-04-2021 Closed
Ascension Day     13-05-2021 Closed
friday                  14-05-2021 Closed
Pentecost Monday  24-05-2021 Closed
Soldaatweg 42-44
1521 RL Wormerveer
Business park Noorderveld 1
Phone: +31(0)75 - 6841742
Email [email protected]
COC: 52098265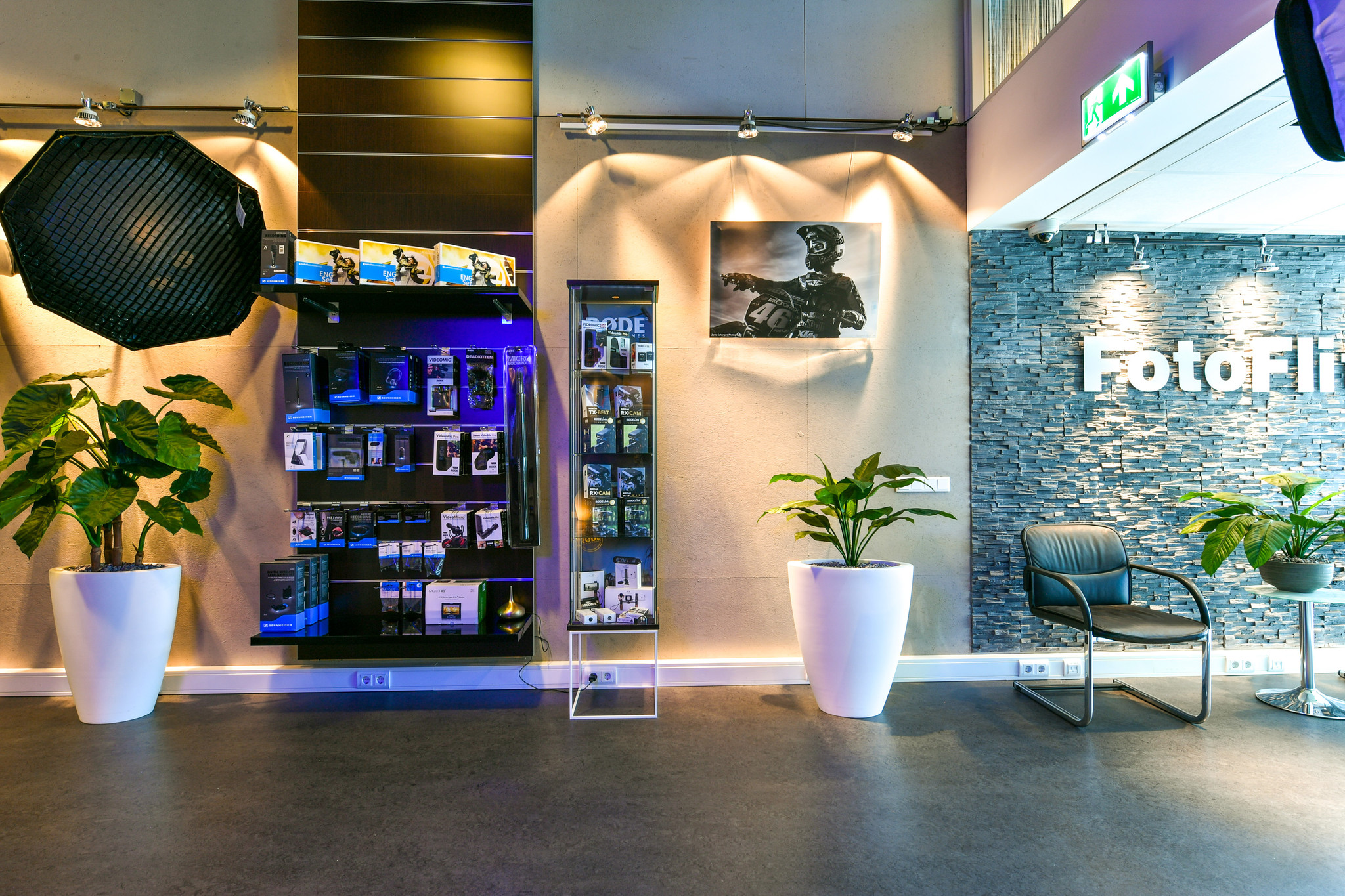 OPENINGS HOURS
Monday

10:00 - 17:00 hrs

*


Tuesday 
09:30 - 17:00 hrs*
Wednesday
09:30 - 17:00 hrs*
Thursday
09:30 - 17:00 hrs*
Friday
09:30 - 17:00 hrs*
Saturday
Closed
Attention:
*With exception of the weekend of the Photo exhibition and public holidays
Newsletter
Every year we send you a newsletter with fun facts up to 10 times. If you do not like it, you can always indicate in 'My account' that you do not need it. In addition, if necessary, we can send you a non-commercial message, this may be information regarding your order or other items. We will keep this to a minimum.
Social Media
In addition to the newsletter, we also keep you informed via various other media channels, such as; Instagram, Facebook, Twitter & Youtube.
Delivery and pick up
In addition to our physical store in Wormerveer where you can immediately take the chosen products with you, we also offer the possibility to order them online. When ordering via our online store you will receive an order confirmation by e-mail. After the package has left our warehouse, you follow it via the track & trace link on the website of the delivery service of your order. You can find this link in the shipping confirmation. For smaller products that are sent as letter, you will not find a track & trace in the shipping confirmation. You can not track these shipments.
Other questions
Please use the contact form on the website, email us directly or give us a call.